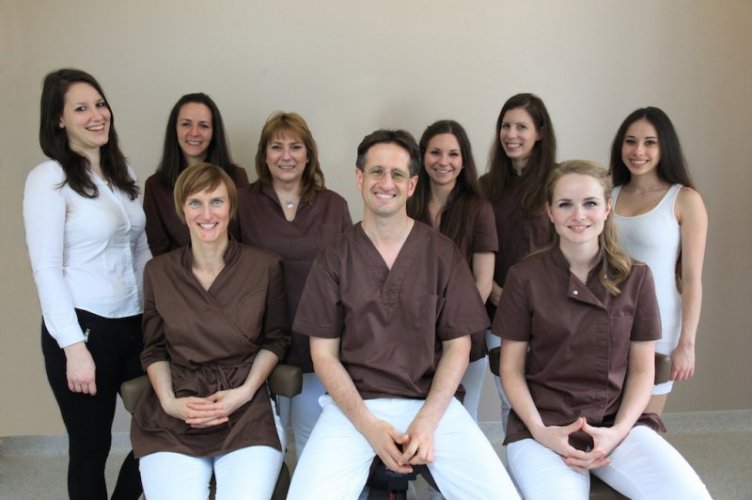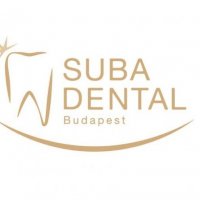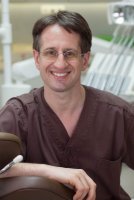 About clinic
"I met Dr. Suba in February 2017, I had wanted to meet him for a long time because he is known in the world of dental tourism. He is a charming man with impeccable French, rigorous and with rare professional ethics "He is very well placed in his clinic on a human scale and will receive you to study your case carefully and carefully, and will take the time to explain everything to you." Aurélien, founder of Kelclinic
Implantology, sedative dentistry (implantation, tooth extraction, wisdom tooth operation) and aesthetic dentistry are the essential care of our clinic. Our high-quality specialists participate in numerous national and international seminars and conferences. Even foreign patients from all over the world (France, Switzerland, Belgium, Germany, Austria, Great Britain, Ireland, the United States) benefit from the services of our dental office.
The family and friendly atmosphere is complemented by modern technologies of aesthetics and implantology. We use dental materials manufactured mainly in Western Europe, the United States and Japan. In our cabinet, crowns, prostheses and obturation are prepared in accordance with European standards and with the aid of the most modern equipment and materials. Thanks to the professional attitude of our colleagues, your dental treatment minimizes to a small irritation and after all this, you can again possess a bright and brilliant smile.
Our elegant and modern office is located in the splendid green area of ​​Rózsadomb. The Suba Dental is easily accessible by car and various means of public transport. In addition, an air-conditioned waiting area equipped with television, Wi-fi network and fine music ensures a pleasant stay with us. You will also find a temporary exhibition of paintings from which images can be purchased.
address
Budapest 1024, 10 Rózsahegy utca, Hungary
Telephone (you just Kelclinic.com)
EN: + 33 (0) 181221234 (French number)
HU: + 36 17 92 89 50
HU: + 36 307278616
Key rates
Dental implant
IMPLANT DIO: 459
Abutment on DIO implant: 139
Pillar (abutment) zircon on implant DIO: 350
Pillar screwed on DIO implant: 250
Healing Screw / DIO Implant: 66
Soft tissue graft: 150
IMPLANT Straumann: 699
Straumann abutment abutment: 299
Straumann implant abutment abutment: 350
Pillar screwed on Straumann implant: 320
Straumann Screw / Implant Screw: 99
Pillar on implant LOCATOR 320

Wreaths
Crown on implant: 260
Dental crown with ceramic-metal: 220
All-ceramic crown E.MAX: 350
Zircon non-metal crown: 350
Crown Non-Metal Zirconia on Implant: 350
Provisional long-term crown: 99
Provisional Crown / Tooth: 29
Inlay Gold: 199
Removal of the old crown: 20

Aesthetics
Facet / Veneer all ceramic E.MAX 350
Inlay / onlay ceramic E.MAX: 350

Dental surgery
Extraction: 50
Surgical extraction (+ yarns): 99
Surgical Extraction Wisdom Tooth: 150
Sinus Lift: 699
Bone fillers: 200
Surgical Membrane: 200
Resection surgery: 150

Removable prosthesis
1-6 Prosthesis Prosthesis DEFLEX Teeth: 299
7-14 Prosthesis Prosthesis DEFLEX Teeth: 360
Full prosthesis / dentures: 550
Prosthesis with metal base: 550
Prosthesis with metal base for LOCATOR: 750
Prosthesis - precision attachment: 290
Prosthesis - rebasing: 80
Prosthesis - rebasing by technician: 149
Telescopic crown: 290
Implant Retaining Bar: 500

Conservative odontology
De-vitalisation, endodontic treatment / channel: 99
Inlay-core: 150
Single cavity filling: 80
2 compound cavity shutter faces: 90
Cavity filling 3 faces: 99
Cavity filling 4 faces: 120

Dental Hygiene and Bleaching
Descaling / jaw: 39
Periodontal root planing / tooth: 40
ZOOM Advenced Power Bleach: 440
External bleaching at home: 199

Dental radiology
Radio Scanner 3D Cone Beam (I-CAT): 90
Panoramic Radio: 39
Retro-alveolar radio: 25

Other dental care
Conscious sedation in the office (1 time): 350
Sedation conscious in the office (2 hours): 450
Gnathological (occlusion) treatment: 429
Gutter: 150
General anesthesia in Hospital: 500
Medication: 30

448

views
May 30, 2017
-
02:29
Suba Dental Budapest - Dental office in Hungary
Patient Notice from Dr. Suba Csongor
Location
Üye Yorumları
2

reviews

Staff hygiene and cleanliness

10.0 (2)

Organization (living, planning of care ...)

10.0 (2)

Polite and patient communication

10.0 (2)

Quality care and modern facilities

10.0 (2)

Price / quality ratio

10.0 (2)
Web sitemizde bir hesabınız var mı?
Giriş yap
very satisfied with the clinic of Dr. Suba
I am very happy with this clinic.
Dr. Suba is a very patient surgeon very nice always equal and honest humor.

We are very well received, and then the care is high quality and the price is 60% cheaper.
I did 2 2014 stays in May and November and I am delighted. our friendly staff always attentive.
This will instantly to fly and visit Budapest is beautiful at night especially because of tès beautiful lighting on monuments.
I return in the summer to see fall to 2015 3 my control implants.
I will go this time in Budapest therapeutic baths that does not fail.
Additional Information (optional)
Care received
bridge
devitalisation-de-teeth
extraction-de-teeth
implant
Staff hygiene and cleanliness
10.0
Organization (living, planning of care ...)
10.0
Polite and patient communication
10.0
Quality care and modern facilities
10.0
Price / quality ratio
10.0
Europa Dental and Dr great SUBA
I just finished my care at Europa Dental and am still in Budapest, my last day here and how happy! Dr. Suba (it is he who has poccupé me to the clinic) is a very reassuring dentist who does a very painstaking work, I can not help but praise him. What interested me most, it is the quality of care and this side nothing wrong, on the contrary! I lost my smile for years and did not expect to be able to find a beautiful smile as my teeth were damaged.
Stay organized, picking you up at the airport, one key back you booked hotel. I really recommend this dentist, also a pessimistic friend on overseas care when she saw the result she changed her mind and sent a panoramic. To my dentist in France my quote was about € 12000, with Dr. Suba I asked zirconia crowns and I still saved € 5000 even with the costs of 2 travel, hotel meals and everything.
Additional Information (optional)
Care received
bridge
descaling
devitalisation-de-teeth
extraction-de-teeth
implant
Staff hygiene and cleanliness
10.0
Organization (living, planning of care ...)
10.0
Polite and patient communication
10.0
Quality care and modern facilities
10.0
Price / quality ratio
10.0
very good clinic
sorry for the french specialists but value delivery and price no picture .from the good job done will take the plane to Budapest
Additional Information (optional)