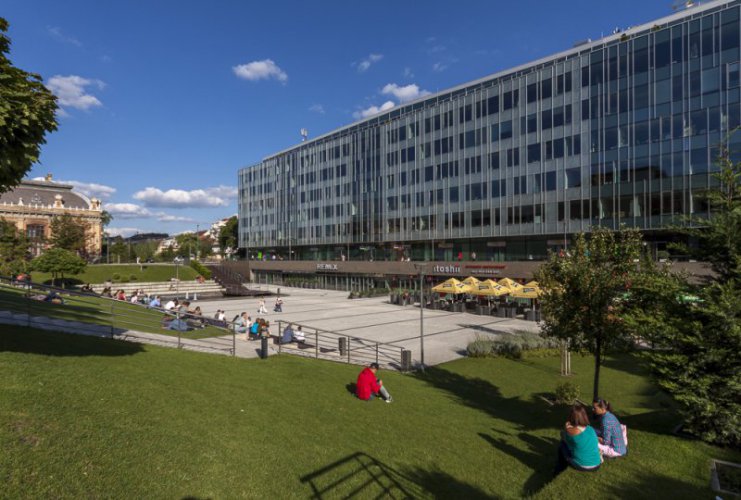 MDental Clinic Hungary
Popular
About clinic
"The clinic is located right next to a magnificent station built by Gustave Eiffel and not a McDonald's, in a business district and shopping, well located in Budapest. The clinic building is huge and very recent. Probably a dozen seats greet patients worldwide seek treatment less expensive teeth. MDental now opens the French patients and their dentists even made his studies. Ferenc, your care coordinator, s' Quote care of you until your arrival Clinical done everything to make your stay as simple as possible (airport shuttle - hotel - clinic, etc.).. " Aurélien founder Kelclinic.com.
• The clinic is huge (2 200 square meters) and in the heart of Budapest, next to the majestic railway station built by Gustave Eiffel workshops
• ultra modern technology, advanced equipment ... Mind has its own laboratory equipped with latest instruments cries for denture preparation and gaining clinical responsiveness to the work of Zirconia crowns and bridges, crowns and bridges ceramo metal, inlay / onlay, veneers, dentures, partial dentures and complete special, overdentures on implants, prosthetics all-on-4 / all-on-6, etc.
• The medical team consists of dentists and dental surgeons specializing in cosmetic dentistry, implantology, overdentures and other types of restorations with the international experiences (including France)
• The clinic is ISO 9001: 2008 certified MEES (Standards of Health Services Hungarians) - SGS
• Competitive prices compared to the Hungarian Competition
News and Promotions
Exceptional: MDental offers consultation in Budapest and your flight!
• FREE one night at a sister hotel near the clinic
• FREE consultation and FREE quote
• Digital radio panoramic FREE
• airport shuttles - Clinical / hotel roundtrip FREE
• airline ticket refunded in case the total amount of your quote exceeds € 1 600, 180 up to €. This amount is deducted automatically from your last trip to Budapest.

At the moment, the crown Zirconia for € 329, the "All-on-4 overdenture" to 2 320 € and finally the dental implant for € 478.
address
Budapest, Teréz körút 55, 1062 Hungary
Telephone (you just Kelclinic.com)
0800 41 42 42 41 (toll, free from France and Switzerland)
0036202496274 (customer responsible direct number)
Key rates
Digital x-ray: Free
Panoramic Radio: Free
Scaling: € 55
Teeth whitening Up and Down: € 225
Denture up or down with full dentition: € 640
Sinus Lift (bone graft and membrane included): € 814
Porcelain Fused Metal Crown dentoportée: € 190
VITA All-implant-Crown Metal: € 230
Crown Zirconia Ceramics (CAD-CAM technology): € 329
Crown Zirconia Ceramics (CAD-CAM technology) implant-: € 369
Short term temporary crown 20 €
Provisional long term Crown: € 40
Alpha BioTEC Implant: € 478
Implant Nobel Replace: € 718
Pillar Titanium Alpha BioTEC: 170 € /
Pillar Nobel Titanium: 289 € /
Zirconia Abutment Alpha-Bio: 260 €
Titanium Abutment Nobel: € 370
All rates of the dental clinic MDental
2057

views
15 Jan, 2016
-
00:23
MDental, French spot
MDental, dental clinic in Budapest, Hungary.
map