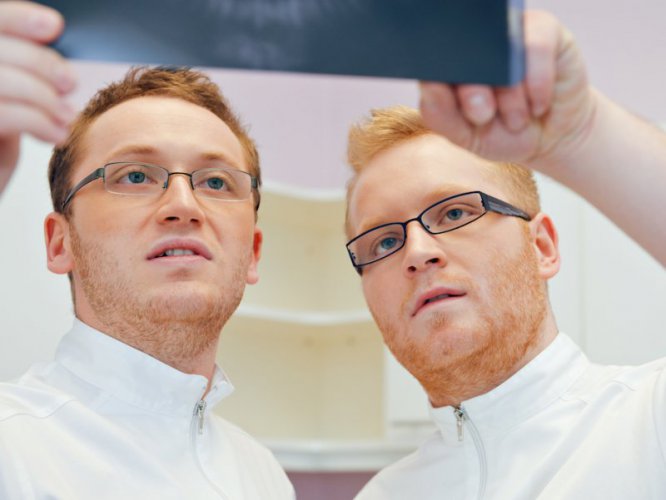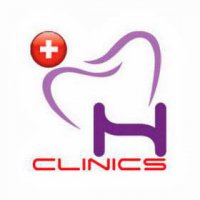 About clinic
"Since my last visit in January 2015, the clinic moved into a brand new building in the center of Budapest and now includes its own hotel : no more trips between the clinic and housing. The clinic staff is charming and speaks several languages. The clinic takes care of you when you arrive at the airport and provides all trips for you and your family. Helvetic Clinic receives patients from all over the world but mainly from Switzerland and France, the staff focuses to satisfies patients, it is showed in the attitude of each employee and the directors of Helvetic Clinics. " Aurélien (December 2015), founder of Kelclinic.com
• Lower price 50 70% compared to your local rates
• Guarantees on dental work
• The equipment at the cutting edge of technology, often too expensive for most European dental clinics, the clinic is also certified ISO 9001
• A local personalized service quality, in human size units
• A patient on two comes on the recommendations of a parent, a relative or a friend who has already received his care in the clinic.
• During a consultation at the clinic, you will be seen by several specialists may be involved in your care (implantologist, paradontologue, a specialist in reconstructive dental surgery ...)
• One in three patients, returned to his country sends a spontaneous email of encouragement and thanks.
News and Promotions
It is essential that dental specialists take care of you are the same as those you have established your quote during the consultation.
So we invite you to come to Budapest for a free consultation, including:
- A free night at a hotel
- Your air ticket refunded (conditions apply: If you start your care within a year of your consultation trip, we support your original airline ticket to maximum height of 180 euros if your care exceed 1 800 euros)
- Free panoramic x-ray
- Free transfers to and from airport

address
Revay utca 12., 1065 Budapest, Hungary
Telephone (you just Kelclinic.com)
Switzerland: 022 518 18 97
France: 09 75 18 57 83
Belgium: 02 588 19 78
Key rates
Digital x-ray: Free
Panoramic Radio: Free
Scaling: € 60
Teeth whitening Up and Down: € 370
Bridge Porcelain Fused Metal: € 290
Bridge Porcelain Fused Metal Implant: € 290
Bridge Ceramic (Zirconia): € 460
Bridge E-max: € 500
Denture up or down with full dentition: € 600
Sinus Lift: € 900
Porcelain Fused Metal Crown: € 290
VITA All-Metallic implant crown: € 290
Ceramic Crown (Zircon): € 460
Ceramic Crown (E-Max): € 500
Short term temporary crown: free
Provisional long term Crown: € 80
Implant Megagen: 680 €
Implant AstraTech: € 990
Megagen Ceramic Pillar: 365 € or 215 € if asked by Helvetic Clinics
Pillar Ceramics AstraTech: € 365 or 250 € if asked by Helvetic Clinics
Megagen Titanium Pillar: 190 € or free if posed at HC
Titanium pillar AstraTech: € 295
All Helvetic rates Clinics
2490

views
April 16, 2016
-
00:00
Helvetic Clinics: inspection
Follow inspection Helvetic Clinics Budapest by inspectors GCR (Global Clinic Rating), independent rating agency, certifying and noting more than 400 000 clinics and hospitals worldwide.
map